Followed by the year of Roster, the year of Dog is coming soon. In 4thFebruary 2018, ORI Mould Technology (Suzhou) Co., Ltd(ORI Mould)was celebrating 2018 Chinese lunar New Year Party. All ORIers joined this event together to welcome the year of Dog and made this day special and memorable.
2018 will be the most important year in ORI's development, and this year will be our 30th anniversary. Mr. James Ge, the chairman of the board of ORI mould, shares his value during the party, saying that ORIers should remember "Three Days", which are Yesterday, Today and Tomorrow. Yesterday teaches us lagging behind leaves one vulnerable to attack; Today tells us keep improving our technology and product quality is the core; and Tomorrow means to use innovation aspower to drive ORImove towards smart manufacture. We are aiming to improve 30% on current sales to celebrate ORI's 30th anniversary. Mr. James Ge wishes ORIersall the best and hopeall ORIers realize personal value and success in the future.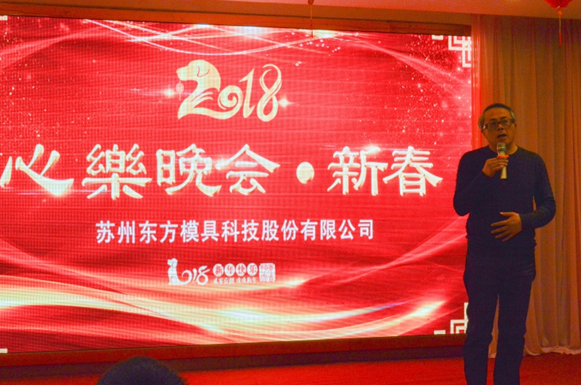 Manufacture Center begins the new year party with singing"Love Each Other". Ori is a big family with 337 ORIers to work together,to care each other, and to welcome the new era of innovation.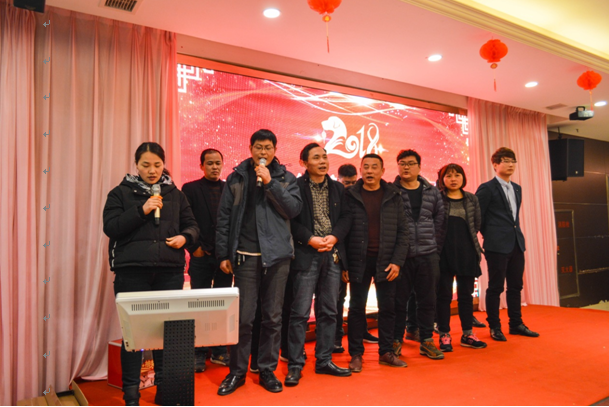 As we all know, a good year's plan is based on spring, a better life is based on diligence. Hard working gains good returns. Biyang Sun, with better rate of attendance and quality of work, is awarded "2017 The Most Industrious Staff" prize. ORI needs people like Biyang Sun, who shows the core spirit of ORI Mould, that is to"carefully treat every technical detail, constantly strive for perfection, and to realize better moulds, better glass." We believe that everyone can get this prize in the future.
ORI's development needs excellent ORIers. Each excellent ORIer is a boss of his/her job position, is a shining star in the life and in the job. In year 2017, ORI elects 13 of shining stars and 3 shining group. All of them need to be learned, followed and surpassed by all ORIers.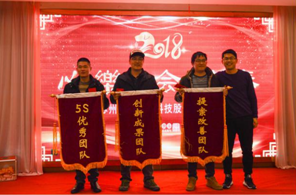 Next, the purchasing and logistic center brings us a song called Battlefield for The Youth. The ORIers in purchasing and logistic center show vigorous and high-up spirit. In 21st century, new knowledge and new spirit need to be added. We are creative. We work hard to follow the step of development and we will make a new ORI Mould in the future.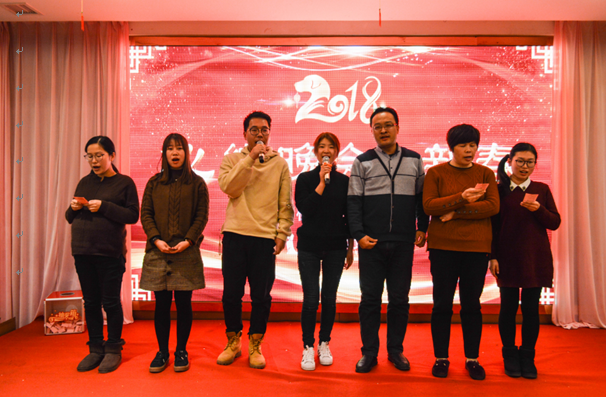 The whole party is full of happy atmosphere. Each center prepares good performance and shows to every ORIer. The most exciting part is that Mr. James Ge, the chairman of the board of ORI mould, sends many red envelops to ORIers. Since 2016, ORI Mould starts to develop the automatic line. To encourage ORIers to stay with ORI Mould, Mr. James Ge sends red envelops to everyone to wish everyone happy new year. The red envelop sets off a new round of enthusiasm.
This happy party makes all ORIers' heart close. All managers and employees interact with each other. The sing, applause and cheers last longer and longer.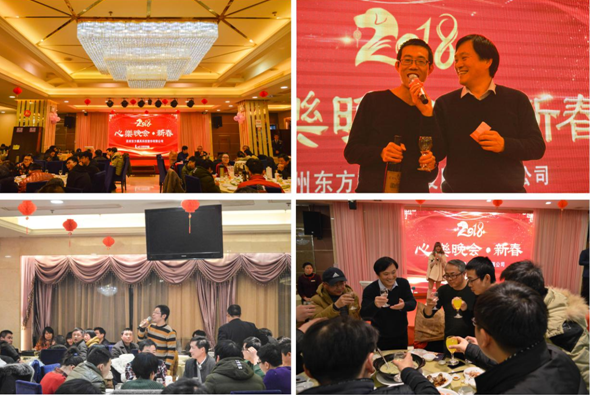 Glorious year 2017 is pasted. The new year 2018 which is full of hope and challenge is coming. We are proud of ourselves when we look back. We are full of fighting spirit when we look into the future! In 2018, we will work with heart and ability to make our clients happy, satisfied and successful.